Shopping Cart
Your Cart is Empty
There was an error with PayPal
Click here to try again
Thank you for your business!
You should be receiving an order confirmation from Paypal shortly.
Exit Shopping Cart
Historic Hoosier Hills RC&D
Helping You To Help Your Hometown
Historic Hoosier Hills has three watershed projects that they are currently sponsoring, which include:
South Laughery Creek Watershed - The South Laughery Creek Watershed Project was created to educate citizens of the watershed about conservation through community involvement while utilizing leadership, teamwork, and resources effectively. The watershed is made up of approximately 120,000 acres in 4 counties, including Dearborn, Ohio, Ripley and Switzerland. South Laughery Creek is about 22 miles long in length stretching from the Versailles Lake in Ripley County to the Ohio River just west of Aurora in Dearborn County. Many small tributaries help make up the watershed area with approximately 25 being named.The goal of this project is to provided education to the residents of the watershed and help them to practice the best management practices. Cost-share programs are available to help promote conservation on the land. For more information contact Duane Drockelman at [email protected] or Kim Jolly at [email protected] or phone 812-689-4107. Click here to view a list of free DVDs and CD-Roms that South Laughery Creek Watershed has available.
Central Muscatatuck Watershed - is a regional initiative in Southeastern Indiana working to improve and sustain water quality in a five county area including Jackson, Jefferson, Jennings, Ripley and Scott Counties. The project was recently awarded a 319 grant funded by IDEM and sponsored by Historic Hoosier Hills RC&D for implementation. For more information contact Casie Auxier or Steve Franklin at [email protected] or [email protected] or phone 812-689-4107.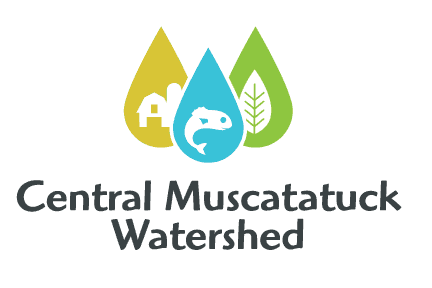 Indian Creek Watershed - The ICW Project was created by concerned citizens who desired "To lead efforts to better the natural resources of the ICW for present and future generations". That has, in fact, been adopted as the groups' 'Mission Statement'. The 'Vision' of the group states: "A watershed with a healthy natural resource base that will improve the quality of life within our community". ICW flows some 15 miles from its' beginnings near Avonburg to the Ohio River, just West of Vevay. It consists of nearly 44,000 acres and is the largest of seven watersheds within Switzerland County. Cost-Share programs are being developed to help stakeholders with the cost of putting conservation on the land with the goals of improving water and soil quality! For more information contact Cary Louderback at [email protected] or phone 812-689-4107.
And two watershed projects that are project committees of Historic Hoosier Hills, which include:
Tanners Creek Watershed - This watershed project started when the Dearborn County Soil and Water Conservation District (SWCD) held a series of locally led meetings in the county. One of the resource concerns identified at the meetings was water quality and the need to address nutrient and sediment contamination in surface water runoff. For more information regarding the Tanners Creek Watershed contact Heather Wirth at [email protected] or phone 812-926-0128 extension 3.
Hogan Creek Watershed - The Hogan Creek Watershed Project was initiated in 2005 by the Dearborn County Soil and Water Conservation District. Although improving our environment is a life-long commitment, we continue to challenge ourselves and meet new goals everyday. We invite the community to help us achieve the outlined goals of this local project and help make a significant difference in the watershed by 2015. For more information regarding the Hogan Creek Watershed contact Heather Wirth at [email protected] or phone 812-926-0128 extension 3.

Click on the name of the watershed or logo to learn more about the individual projects.

0

/